Gift wrap all items together
Details
Care & Fit
Size Chart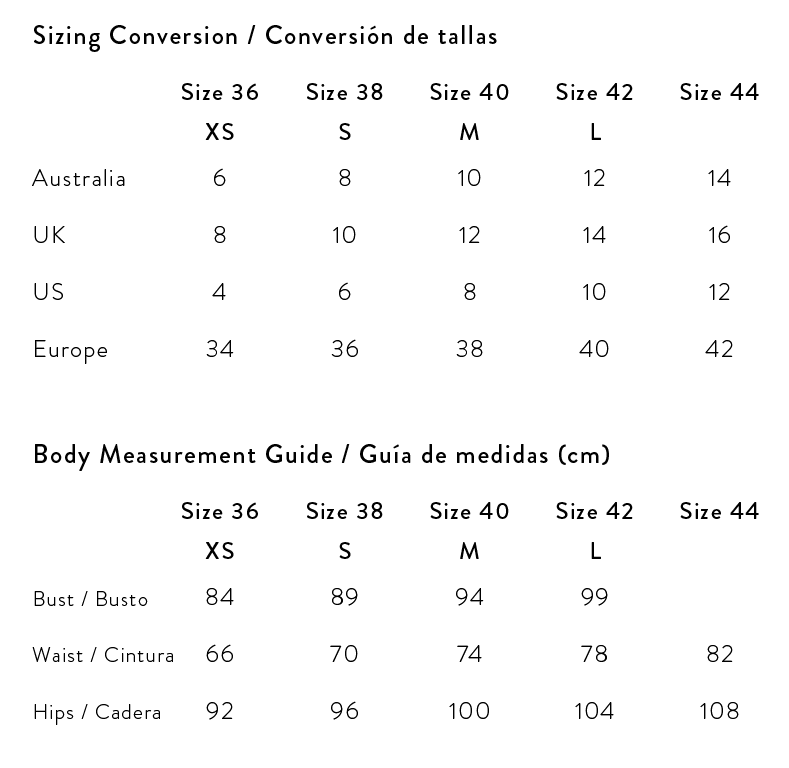 Close
Shipping
- Worldwide shipping: 6-10 business days from $25 USD.
- Within Santiago province: 2-3 business days at $3.000 CLP.
- To other regions in Chile: 7-10 business days from $4.990 CLP.
- Pickup in store: 1 business day. We'll send you an email as soon as you order is ready for pickup.
Returns
International returns and exchanges: 
- Notify your return and send items back within 10 business days after receiving.
- 60 days for exchanges.
Is this a gift?
You may add gift wrapping in your shopping cart with no extra charge. Your order will arrive in a reusable bag with a postcard.